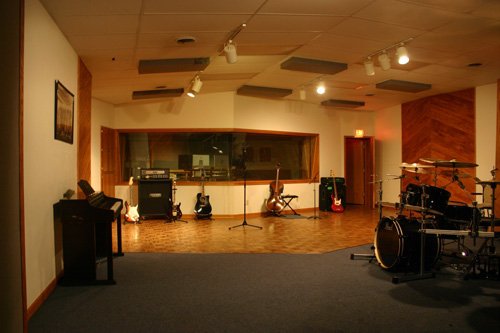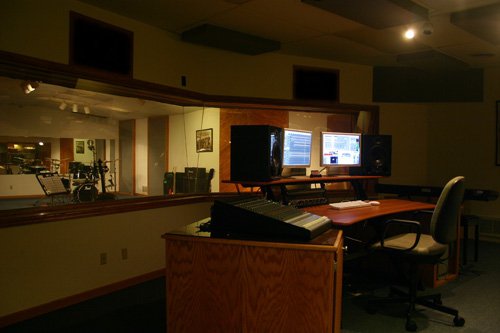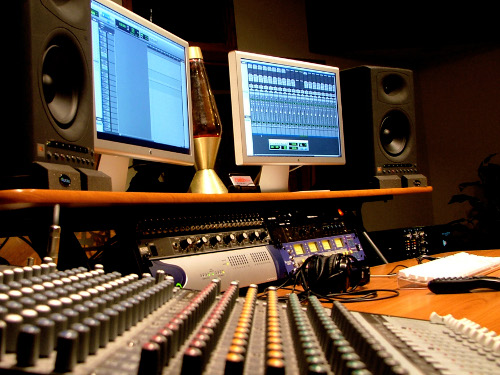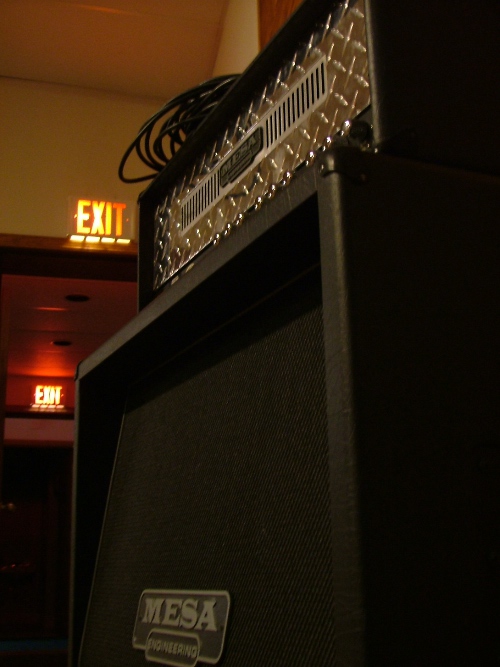 Acoustic Space
Radix Recording Studio's 1200 sq. ft. tracking room is unrivaled in Southeastern Wisconsin. Room-within-a-room construction, no parallel surfaces, full studio wiring featuring multiple microphone, headphone, and speaker jacks, and numerous other studio construction best practices are reflected throughout. The tracking room also features both live and dead ends and is big enough to accommodate full-band recording. The space is versatile too, featuring heavy gobos and solid double-door isolation areas to allow for uncompromised live tracking.
Control Room
Again one of the finest you'll find in the area, the Radix Control Room has been professionally constructed and tuned so that what you hear during mixing is what you hear everywhere else. Teamed with Pro Tools HD 8 software running on Pro Tools HD|Accel and a fully calibrated JBL LSR4300 series sat/sub monitoring system, mixes created in the Radix Control Room are capable of achieving the detail, depth, and polish of any commercial standard.
Lounge
Getting the perfect take can take a lot out of you, so we encourage making a day of it. Relax in the lounge or make a snack in the kitchenette while you recharge your batteries. There's always a pot of Radix' famously terrible coffee brewing and it's always on the house!
The staff at Radix Recording Studio is happy to have worked with:
Architects of the Aftermath
Modern Giants
Anecoic
The Reverse
Skulltime
The Mistreaters
downRazor
Neverstatic
Left of Center
Boxing Day
Jesse DeSoto
...and many more!